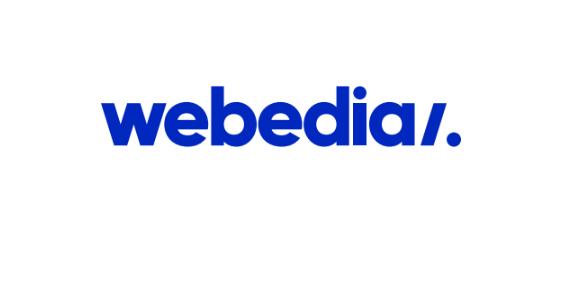 Web Webedia España S.L.
Webedia, es el grupo líder de entretenimiento digital en España.
At Webedia we believe in entertainment as a fundamental element for people's well-being and enjoyment. That is why, we have been dedicated to developing digital experiences that impact on people's passions and also on our culture for more than 15 years.
You have probably come across our editorial content or our content creators many times, as we are the leading digital entertainment company in Spain in the film, video games, gastronomy, technology and lifestyle verticals. We are present in 12 countries and have 25 active offices.
Are you familiar with Rubius' documentary on Amazon Prime Video, Xataka's content or its Tiktok with more than 1 million followers, Ibai's chimes, SensaCine's A quemarropa, Willyrex's menu with Dani Garcia in the Gaming Family, El Stream's channel on Twitch, El partidazo de Youtubers…? Well, all of this is developed by a diverse and multicultural team of specialists made up of more than 200 people in our offices in Madrid and Barcelona.
If you are passionate about what we have just told you, then Webedia is the ideal place for you to develop professionally. So we hope to meet you soon.
Thanks to the people who make up our departments and facilities we generate a quality work environment and we are involved in social issues.
At Webedia, we are committed to ensuring equal employment opportunities, regardless of origin (we currently have 8 nationalities), gender, sexual orientation, age, marital status, political opinions, trade union activities, religious beliefs and/or physical abilities.
Main Job:
– Supporting in the management of current affiliate programs in Spain: planning and monitoring campaigns with partners, liaising with both internal teams and external partners, harmonizing strategies, execution and operations.
– Collect data (from affiliate platforms, Google Analytics, Search Console, internal dashboards, other tools), treat data (create reports in excel / data studio), draw insights and conclusions to support to decision making.
– Help in the maintenance of affiliate programs (activate, deactivate, maintenance of partners' portfolio, information updated in different affiliation platforms),
Daily communication with external partners, being a useful point of contact, supporting commercial, technical, operational and issues solutions.
– Daily communication with other teams both to solve problems and to follow up on proposals and commercial actions
Assisting with communications, planning and negotiating with new affiliates.
– Assisting with general marketing tasks, ad-hoc duties and operations as necessary.
– Efficient delivery of key processes and reporting across all partners.
– Briefing and regular communications with affiliates and key stakeholders within the business.
– Working closely with the involved internal teams to identify new partners to join the affiliate program, to address technical matters and solutions.
– Briefing assets and promotional materials to the relevant partners.
– Updating reports across all partners, including year-on-year, month-on-month, week-on.week versus forecast and other necessary reporting.
– Reporting on individual partners or campaign performance and providing recommendations for future activity.
– Identifying and recommending new opportunities to grow the affiliate channel.
– Sharing knowledge on industry trends, competitor activity, innovations and opportunities within the affiliate space.
Skills:
– Numerical and analytical, with good proficiency in Excel (Data Studio would be a plus).
– Excellent communication skills, able to build strong collaborative internal & external relationships, actively participating as part of a cross-functional team
Diligent, highly organized and with attention to detail
Ability to work towards tight deadlines.
– Willingly on taking the initiative, consistently doing beyond requirements.
– Flexible in adapting to fast-changing priorities.
– Having good use of initiative and forward planning
Maintain a positive, can-do attitude.
– Have competency in all Office products (Word, Excel, Outlook etc.)
Knowledge of affiliate marketing, have an understanding of online tracking platforms such as affiliate network dashboards (desirable).
English B2 (desirable).
https://iabspain.es/wp-content/uploads/job-manager-uploads/company_logo/2022/06/logo.png
284
564
Cristina Jimenez
/wp-content/uploads/2019/08/logo-red.png
Cristina Jimenez
2022-09-07 17:25:16
2022-09-08 09:15:10
Beca Affiliate Marketing Assistant