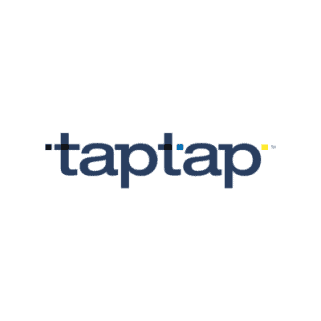 Web TAPTAP
Who we are:
TAPTAP, founded in Madrid in 2010, is now present in 10 markets within Europe, Africa, and the Americas. Our clients are major multinational brands, media agencies and agency trading desks seeking data-driven branding solutions through digital channels.
TAPTAP developed its own technology and operates globally through Sonata Platform. What began as a premium mobile advertising network in 2010 has grown into a highly flexible global platform powered by location intelligence. The Sonata Platform by Taptap offers new possibilities for data-driven omnichannel media buying across the open web and advanced geospatial market analysis for 360° insight into your business.
Scope:
Reporting directly to the Head of Trading & Data Analyst, the candidate will play an entry level role within both the Client Services & the broader Commercial teams. The incumbent will take primary responsibility for the successful trafficking and optimization of all advertising data-driven digital campaigns using TAPTAP's proprietary DSP & DMP, Sonata.
The candidate will proactively learn to manage campaigns booked by the EMEA Sales team, Branding or Tactical, whether sold directly, or programmatically ensuring all booked campaigns not just deliver in volume terms, but also exceed client expectations in terms of KPIs.
The candidate will work in close collaboration with the Product and Sales teams, and act as his/her interface with Sonata, to ensure that client Media programmatic revenues continue to grow across all Data-Driven Digital Strategies.
Responsibilities:
1.Programming and Implementing Digital Media Campaigns:
● Interface with agencies, trading desks and direct clients.
● Reviewing and processing advertising campaign material.
● Requiring plan assets, such as creatives and tracking tags.
● Setting up data-driven digital ad campaigns in Sonata.
● Managing bid strategies for campaigns.
● Operating across ad servers, ad technology solutions and Sonata's DSP & DMP platform.
● Guaranteeing the campaign's kick-off and deployment.
2.Monitoring the Digital Media campaigns:
● Regularly monitor and reconcile campaign delivery across third party ad
serving systems.
● Following-up daily on the campaign's KPI's, Analyze digital inventory to determine what is performing best for sponsors based on click-through rate, viewability, user engagement, and any other KPIs.
● Troubleshoot any ad creative issues that affect tracking, implementation, or reporting.
● Design and implement benchmarks according to performance or quality assurance KPIs.
● Have a daily contact with Tier 1 agencies and clients, ensuring client satisfaction acting as a technical ambassador for Taptap and its technologies, both for activation and planning of programmatic and DOOH campaigns (using Sonata DSP, Sonata Location Intelligence tool).
3.Optimizing the Digital media campaigns:
● Applying A/B testing on the creative pieces, targeting segments or media plans in order to improve the impact on the distinct audiences meeting campaign goals.
● Analyze and recommend campaign modifications, leveraging understanding of advertiser and product performance and any improvements to the strategic plan to increase stablished KPIs.
● Maximizing performance and ad revenue.
4.Reporting:
● Providing campaign reports to internal teams and clients, using internal and third-party sources as needed.
● Elaborating the results and insights reports for our clients and partners.
Bonus points:
● Fluent English (C1).
● Knowledge of Italian is a plus (B2)
https://iabspain.es/wp-content/uploads/2023/05/diseno-sin-titulo-6.png
400
400
IAB Spain
/wp-content/uploads/2019/08/logo-red.png
IAB Spain
2023-05-19 10:50:05
2023-05-19 10:55:42
TAPTAP - Programmatic Trader Trainee ( digital marketing)