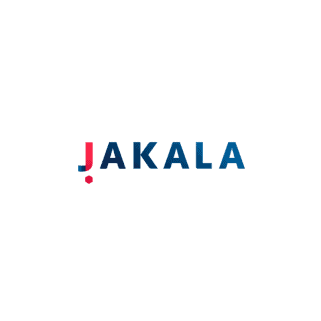 Web JAKALA IBERIA
¿Who are we?
At JAKALA IBERIA we work in the intersection of business, data, technology and design to activate experiences with demonstrable impact in the P&L of our clients.
As a Value Accelerator Parter we amplify the value capture in digital environments and offer strategic, analytical, digital and technological support.
Among our clients you will find the main banking, retail, media, industry, travel, insurance or energy corporations
We are more than 300 people in Spain and Portugal. In almost a year we have doubled our talent. We are proud of the pillars on which we base our relationships with our jakalers:
We believe in effort and the reward of the job well done.
We work with the best team and the best technology, nonconformity characterizes us.
Our team is in the heart of everything we do: Pride #Jakaler
JAKALA Iberia is part of the JAKALA group, one of the most important independent players in the martech industry of the world, with the headquarters in Milán, it operates in more than 30 countries and has reached a turnover of more than 400 millions.
¿What are we looking for?
At JAKALA IBERIA we keep growing up!
Every week we have new opportunities to cover and, on this occasion, we are looking for a technical leader from SFMC to join the Salesforce team, in Lisboa, and be able to grow alongside great professionals.
You will work together with a technical team assigned within a high investment project related to the Banking sector and with approximately 10 people, with the possibility of leading several of them within the project, as well as guiding the project as a technical leader.
¿What can we provide you?
We are a young and dynamic team, although we have proven years of experience in different sectors and areas of execution. Where culture, camaraderie and good work together is paramount. The limits are exclusively in each one, we never put barriers to knowledge and vertical or lateral growth.
We have top-level clients in different sectors, both national and international, normally with HQs in Spain but with a worldwide presence.
The projects we work for – and you will work :) – are both implementation and/or exploitation (generation of use cases) within any of the solutions within the Salesforce ecosystem.
We are a main Salesforce partner in SFMC – Interaction Studio – CDP projects, and we complement multicloud with Sales/Service and Datorama projects.
The team is multidisciplinary, made up of Solution Architects, Technical Consultants, Project Managers and Developers who are experts in each of these technologies.
Depending on your expertise and career focus, you may not only be executing your specialization in projects, but also leading certain projects within a client with various profiles under your responsibility.
We try to always be at the forefront of technological knowledge applied to marketing, and to be able to transmit it to our clients so that they can improve their digital sales thanks to different collaborations with us.
To do this, we test all new technology before offering it to the client. And we do it within an internal laboratory called the BLAB project, where we have numerous interconnected Sandboxes, both for SF and digital advertising tools, to test new ideas and to serve as a "playground".
In addition, we build an individualized career plan. We have a structure of teams led by Managers who are in charge of supporting professional development according to the orientation and motivation of the person through the design of the Career Plan, Training Path, Proposal and Evaluation of objectives and Assignment to Projects.
To generate talent and mainstream knowledge among the different areas of the company, you should know that we have our own training program, BXpert, taught by specific professionals in each area, which anyone within the company can take.
REQUIRED SKILLS
Our salesforce team, at Lisboa, needs to recruit a Salesforce Marketing Cloud Tech Lead with the following skills:
At least 3-4 years of experience in Salesforce Marketing Cloud implementation/development projects, as a technical consultant / Technical leader, performing tasks of gathering business requirements and proposing solutions to them.
Knowledge and ability to act on all SFMC studios/builders and ability to optimize their performance/quality. You should have a deep knowledge of the practice, understanding the weak points of the tool, and taking advantage of its capabilities, to optimize its performance.
With experience in the preparation of documentation, both functional and technical.
Ability to discriminate the quality of deliverables, both documentation and technical, providing a layer of quality and assurance to the client.
Knowledge and ability to execute in HTML, AMPscript and SQL Query. Understanding of the limitations and more advanced capabilities of the languages in SFMC.
Knowledge of the capabilities of SSJS and APIs within the tool. Ability to design solutions integrating these capabilities.
With some experience in team management.
Point of communication with the client, being able to lead the account and the conversations in which he is involved.
Identification of capacity expansion points within the client
Ability to detect friction points in projects/clients.
Languages:
○ Portuguese native
○ English business level
○ Spanish desirable
NICE TO BE:
Have the SFMC Admin and SFMC Consultant; An Accredited Professional type IS or CDP is desirable.
Knowledge and experience in other Salesforce solutions such as Salesforce Interaction Studio, CDP, Datorama, Sales Cloud, Service Cloud, etc.
HTML/CSS
¿ How is a day at JAKALA IBERIA?
We offer a work environment that will not leave you indifferent, where all team members have their own autonomy to achieve their goals and assignments. Some of the benefits that help us increase our emotional salary are:
Flexible work schedules and environment
Young and dynamic team
Hybrid office assistance model (3 days of teleworking per week) + three weeks of full remote work per year to choose between Easter, July, August and Christmas!
Offices in Lisbon, Madrid, Barcelona, Gijón and Pamplona.
Continuous training related to your position
Additional social benefits (medical insurance, wellness program, flexible compensation, etc.)
https://iabspain.es/wp-content/uploads/2023/07/diseno-sin-titulo-12-1.png
800
800
IAB Spain
/wp-content/uploads/2019/08/logo-red.png
IAB Spain
2023-07-28 10:21:02
2023-07-28 10:21:31
JAKALA IBERIA - SFMC Tech Lead